FQA(Frequently Questioned Answers)
About Diamond Painting:

What is Diamond Painting?
Similar to both cross-stitch and paint-by-numbers, diamond painting is a new creative hobby that has taken the world by storm, especially fans of DIY crafts. Crafters all around the world have fallen in love with this activity because it is easy to learn and incredibly rewarding. Even novices and people who struggle with other crafts find diamond painting relaxing and enjoyable. Mastering the basics is a breeze, and people of all ages and skill levels can create breathtaking artworks.

What's Included in a Diamond Painting Kit?
Our Diamond Painting kits include a canvas and a set of painting tools (Pen, Tray, Wax , Rhinestones)【Without Frame】

How do I get started?
Really, any of our diamond painting kits are a great way to get started, because they come with everything you need!
What we recommend to start with is a smaller sized diamond painting, so you can make sure it's something you enjoy and that you don't bite off more than you can chew. Some diamond paintings take weeks!

How to Use Discount Code?
The discount can be applied on the payment page. Just copy and paste your code and select "Apply" to redeem.
What is the best size for diamond painting?
There are different sizes of diamond painting Kits. The bigger the size of a canvas, the better the effect you will get at the end. Smaller canvas can give a "Lego brick" effect, while bigger canvas give a more realistic piece of art.
Note:The size indicated in our title are canvas dimensions and not picture size.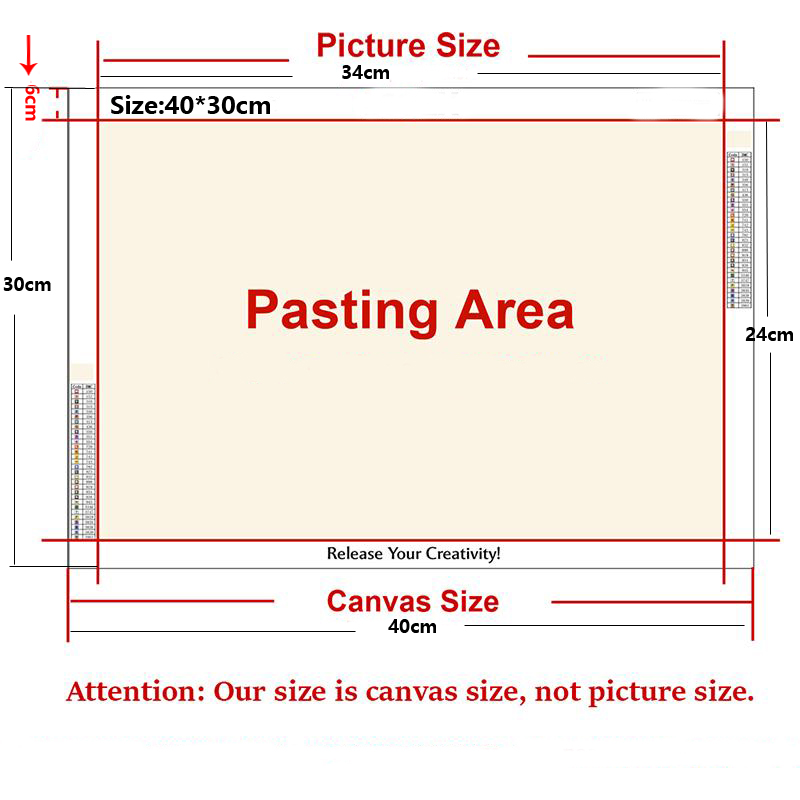 About Delivery:
How much will delivery cost?(To UK)

Delivery fees costs vary based on the delivery window.
For Standard Shipping(7-25 days), Order Value below £50, shipping fee is £4.99;Order Value over £50, free shipping.
IMPORTANT:Shipping fee is calculated at the discounted price

For Fast Shipping (7-10days),Shipping fee on all orders is £46.99.(If you choose Fast Shipping, in order to deliver faster, please leave a message to note "Fast Shipping")

How can I qualify for free delivery?

Free delivery on purchases over £50 (after discount)*

How do I place a Standard Delivery order?

To place a standard shipping order, simply add the product to your cart, select your shipping address and fill in the information. Follow the checkout process to complete your order.

How do I place a Fast Delivery order?

To place a Fast Shipping order, simply add the product to your cart, select your shipping address and fill in the information. Follow the checkout process to complete your order.(in order to deliver faster, please leave a message to note "Fast Shipping")